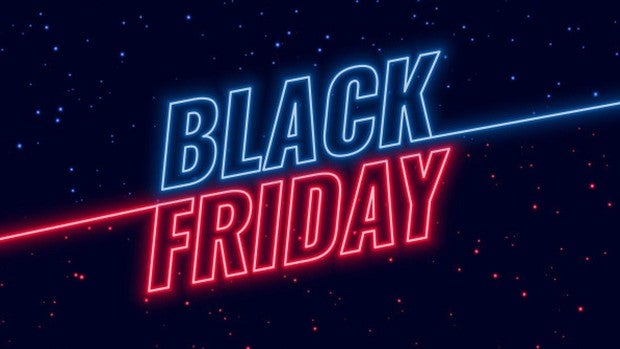 Although the covid-19 pandemic has not let us realized it, Christmas is beginning. Possibly you are already thinking about what your fashion, electronic or mobile purchases will be for this December and how you will adjust your budget to the global economic crisis that we are all experiencing. Fortunately, the economy has not been stopped by the pandemic and several stores such as Amazon, Walmart, BestBuy or eBay are already announcing great offers and discounts. Here we will give you some tips so you can make the most of this Black Friday.
For many decades now, Black Friday has been celebrated on the Friday after Thanksgiving, which this year will be November 27. Sales usually start several days before and continue throughout the weekend following Black Friday, culminating on Monday, December 2, which is when Cyber Monday is celebrated.
Where does the name Black Friday come from?
There are several stories about the origin of this term, which like many other innovations that we have experienced in recent years, was born in the United States. The most common legend tells that the term "Black Friday" was born in Philadelphia in 1961, in reference to the dense human and automobile traffic that occurred every Friday after Thanksgiving, crowding the stores.
Another very common story says that the name refers to the great rise in sales that small businesses experienced after the beginning of the Christmas season on Thanksgiving, which after hard months of financial losses, saw how the earnings finally arrived and their accounts went from red to black.
Five tips to get the most out of Black Friday
It is very certain that this year we will not see any large queues in stores or people sleeping in front of them, for biosecurity reasons, but large and small chains have managed to adjust to the pandemic to continue working and offer their customers the best deals. Take care of yourself and make as many purchases as possible from the comfort of your computer.
Typically, the categories that offer the best bargains are fashion, beauty, mobile, computing and household appliances. These are our 5 tips so you can get the most out of every dollar:
1) Make a budget for your Mobile Phone
In these times of crisis and lack of money, remember that the golden rule par excellence of home finances is never to assume unnecessary debt. Make a list of products that you really need. Do you really need a new mobile, a new necklace or a new television? Is it urgent or can you wait for next year? No matter how much you buy at a discount, when your expenses exceed the budget limit you are not saving anything, you are actually losing money. The real bargain is finding something you do need at a good price.
2) Look for the best prices
Check out as many stores as possible and find out in depth through your store's social media or websites. Compare prices to make sure you find the best deals and always look for the highest quality.
3) Schedule your purchases
Try not to run the risk that the product runs out or for some unforeseen event you cannot take advantage of the offer on time. Remember to schedule your purchases for the earliest possible date, to avoid the virtual crowds of this Black Friday 2020.
4) Loyalty programs
Make the most of the benefits and exclusive bargains the chains offer to their regular customers to ensure their loyalty this holiday season. The vast majority of stores offer free subscriptions, with Amazon Prime being the quintessential example of this type of service. With the 30-day free trial of Prime you can enjoy exclusive sales, free shipping of the product during the two days following your purchase, as well as a wide repertoire of series and movies by streaming.
5) Check the reliability of the store
If you find a store that you don´t know, first check what its prestige is in networks and what people say about it before making any purchase. Also look at their small print, especially on such important topics as shipping methods, payment conditions and return mechanisms.